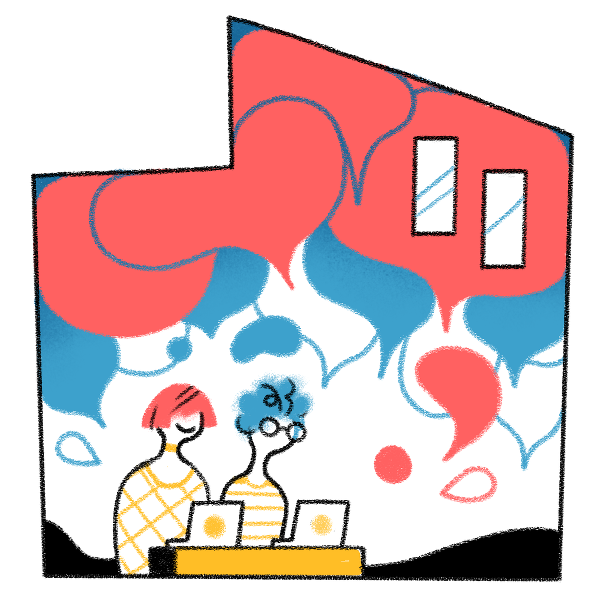 Join our Chat
Submit your email address to join our Slack team. Once you submit, an email will be sent confirming your account.
Highlighted Channels
Once you're on our chat team, check out some of our most popular channels.
#chat

: The main room where all kinds of discussion is welcome

#jobs

: Job posts and job hunting advice

#til

: (today I learned) fun and useful things recently learned by our community members

#mental-health

: open and friendly discussion about mental health issues

#chapters

: discussions on web standards

#python

: discuss the Python programming language

#videogames

: talk about games, find people to play with
Slack Community Guidelines
We're excited to welcome everyone we can to our Slack community. Here are some general guidelines for you so that we can maintain that welcoming feeling for everyone.
Our Code of Conduct applies to our Slack team the same as it does our in person events.
Text based conversations don't have the same intricacies of verbal communication. Assume best intent from the person on the other side of the conversation and take care to word things well and be understanding.
Job posts are not welcome in the main chat room. We have a

#jobs

room for that purpose.
Weekends and evenings can have their lulls in activity. When you first join, hang out for a while and check back often.
Our community works best when you install the Slack mobile app and add our team.
The use of "@here" and "@channel" has been disabled for non-admin users.
If you prefer to use IRC, you can use these instructions (once you've created an account) to connect to our Slack channels via your favorite IRC client.
Weekly Theme Days
Each week, we go through different themes each day in certain rooms. Here are the current themes by room.
#careers-and-worklife
Battlestation Thursdays
Share pictures of your work area and talk about ways you make your day more comfortable
Accomplishments Friday
Share an accomplishment that you had during the week