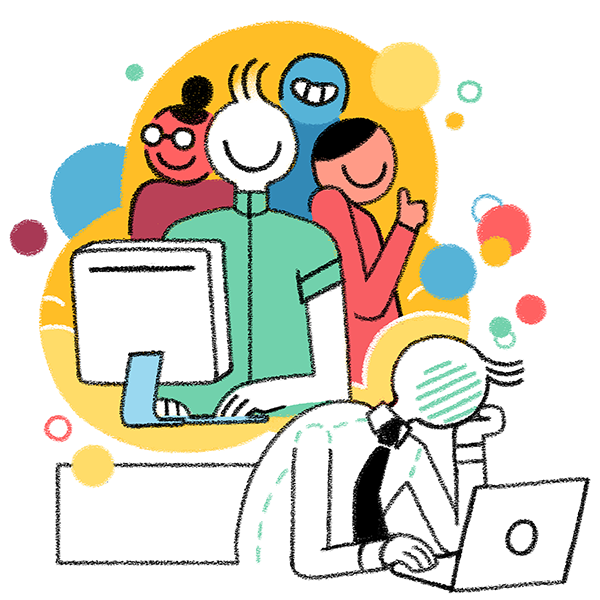 C&S Compensation Survey
The 2020 survey results are available.
Please create a C&S account or login to download the long-form, comprehensive report.
You can also read the 2020 Software Compensation Survey Results Summary on Leaky Abstractions, the C&S blog.
The purpose of this survey is to capture a snapshot of tech workers' compensation and lifestyle. The questions in this survey focus primarily on compensation and benefits but also involve other data points in order to answer these primary questions:
What is the average compensation of a tech worker?
Given an amount of training and experience, how much can a tech worker expect to be compensated in their city?
How are tech workers compensated beyond salary?
Where do they live and work? Where are the tech booms?
How much of their day do they spend traveling between work and home?
What do these tech workers do at work?
Where did they learn their skills?
The analysis answering the above questions and more will be made available responsibly in a manner that seeks to encourage participation without uniquely identifying any one member. We aim to equip people to make data-driven decisions about their careers. C&S will use this data to improve its programming.
The raw response data will not be shared outside of C&S staff. C&S respects members' financial privacy.
We thank these illustrious sponsors for their financial and promotional support of this survey, its team, and the C&S audience: everyone involved in the software world.
We appreciate their recognition of the importance of talking about compensation. If you're interested in also helping financially support C&S, talk to us about it. Sponsorship opportunities for the survey are ongoing, with several email campaigns and the promotion of the results still to come. Contact us at sponsorship@codeandsupply.co.
2017 Results
We conducted our first survey in 2017. 266 members of the C&S community responded, approximately 12% of the membership.
Extended to the entire Pittsburgh software community, we believe that entry-level professionals should expect to make $75,000 or greater when entering the profession in Pittsburgh.
Quick takeaways:
$96,822 mean salary, $35,621 standard deviation
~50% of salaries between $75,000 and $116,000
21.4% pay gap for women
Bootcamp-educated respondents had a mean salary of $76,000
Respondents averaged approximately 10 years of experience and stayed at jobs an average of 3 years and 2 months.
72% of respondents felt fairly compensated, but only 62% of women felt fairly compensated.
Commute times ranged from approximately 13 minutes to 35 minutes, depending of course on where the respondents lived and worked.
Read these and other insights including salary ranges for various roles and education backgrounds, equity compensation, paid time off, on-call duty, and more in the articles published on the C&S blog, Leaky Abstractions:
Sponsorship Notes
Sponsorship opportunities for the survey are ongoing, with several email campaigns and the promotion of the results still to come. Sponsorship begins at $500 and helps us cover costs, pay our team an honorarium, and fund some C&S operations during survey time. Contact us at sponsorship@codeandsupply.co if you're interested in putting your orgnization's name in front of the thousands of people who will see this survey during the summer of 2020.
Sponsors of the C&S Compensation Survey do not receive the raw data, have no influence on the questions asked beyond optional participation in the C&S Compensation Survey working group as peers in the industry, and receive no non-public results analysis. C&S is protective of its membership and their data, treating it how we would want our data to be treated.
For additional questions about sponsorship, please contact sponsorship@codeandsupply.co.
Survey Notes and Troubleshooting
Our survey is comprised of many useful software packages. In addition to Typeform, the survey system we've come to love, we're processing data in Google Data Studio, in Tableau, and with some custom code written by the C&S Compensation Survey Working Group.
For additional questions about the survey or bug reports, please contact survey@codeandsupply.co or join #team--survey on C&S Slack.